Internet Providers & Pricing
Idaho Falls Fiber has partnered with four internet service providers to offer residential fiber internet service. When you sign up, you will select one of the providers. Links to each provider are located below. Click on a logo to research service options. You do NOT have to contact the provider directly. When you sign up for service, Idaho Falls Fiber will contact your provider and establish service on your behalf.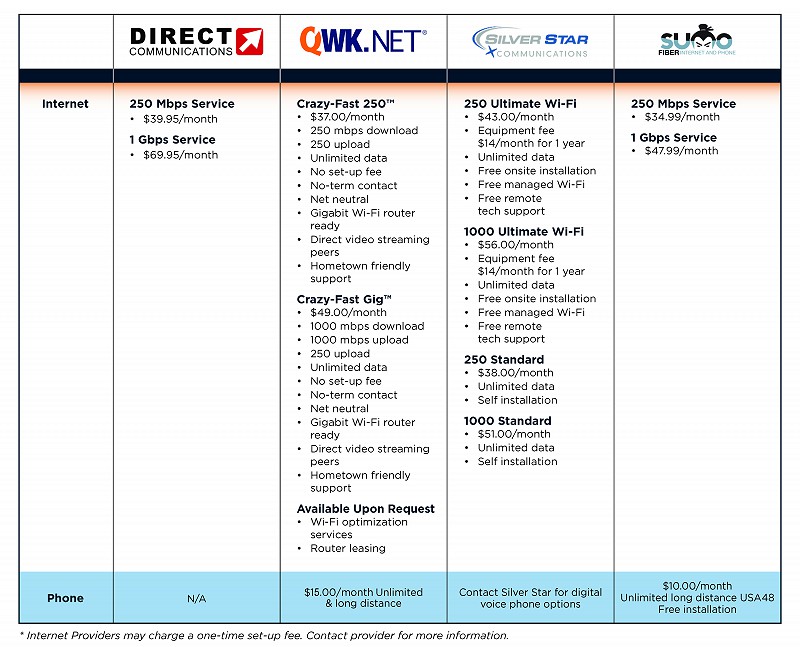 Idaho Falls Fiber Infrastructure Fee
Customers signed up for fiber will pay an Idaho Falls Fiber Infrastructure fee. $25 per month for single dwelling homes, and as low as $12.50 per month for multi-dwelling units. The fee appears on your city utility bill. This fee is paid monthly for as long as you have the fiber service at your residence.